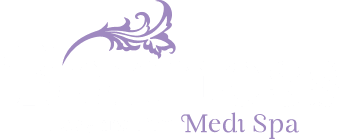 Wisconsin Multimedia Advertising and Brand Marketing Services
Strategic branding is not about immediate sales: it's about securing long-term loyalty. iNET specializes in elevating businesses to their full potential and ensuring they survive (and thrive) with brands real people care about. It all starts with mapping out your business's core DNA so your message is consistent across all media channels: print, web, digital, radio & more. Profitable brand development is a four-step program:
Awareness: reach audiences across all platforms.
Engagement: a business brand worth interactive with.
Coversion: close sales, seat tables, sell services.
Advocacy: brand-loyal customers advertise for you.
Invest in your business with creative genius brands guiding your marketing endeavors.
We develop unique brands that take you from general offering to household name by pinpointing exactly what sets you apart from the competition. Then we tailor a marketing strategy that lets you reach a much wider audience, online and in person. Invest in your company's growth with iNET marketing
We're a comprehensive marketing agency with branches in SEO, website design, print media marketing, commercial and film, and so much more. Our work goes beyond just slapping your logo on an email flyer - we build the best platforms for your brand and business to perform on, then we optimize them for continued growth and brand recognition.
Each branding strategy is unique to our clients, tailored to their voice and business goals, so there's no fixed cost on success. iNET's Milwaukee branding agency is here to help you make the most out of your company's advertising budget. Get a quote on branding a la carte or invest in the whole marketing package.
A company that plans, measures, and manages branding and rebranding strategies across multiple forms of media without third party involvement. We're full service here to make marketing, advertising and branding that much easier (and cost-effective) for you and your business. Whether you need a branding slogan, new logo design, or print marketing materials, iNET has got you covered.